Events / Happenings
"The ICFAI University, Tripura Lecturer & two students win medals in State Level Yoga Competition – 2023". on 4-5 th November, 2023

A Book titled "Achieving Zero Hunger in India: Challenges and Policies", 2023 on 4th November, 2023

Report on Interaction with PhD students 2023 batch on 1st November, 2023

ICFAI University Meghalaya, Tura Organized Successful Awareness Program on World Mental Health Day 2023 on 10 th October, 2023
IFHE Hyderabad
1st Rank among Top Leading Law Schools of Super Excellence in India - GHRDC-2023
1st Rank among Top Law Schools of Telangana - GHRDC - 2023
1st Rank among Colleges of Super Excellence by CSR Magazine for the year 2023
NAAC Accreditation 'A++' Grade - 2022 - IFHE, Hyderabad
A*** at the National & State level - CRISIL 2022 - IBS Hyderabad
Ranked 7th among Top Pvt. B Schools - Careers360 2022 - IBS Hyderabad
Ranked 9th among Private Universities in India,
2nd among Private Universities in Telangana - Education World 2021 - IFHE Hyderabad
AAA+ in Telangana - IcfaiTech School - Careers360, 2022
5th among Top Engineering Colleges of Telangana - CSR - GHRDC, 2022
1st among the Top Leading Law Schools in Telangana State - IIRF Ranking - 2022
ICFAI University, Dehradun
Ranked in the Gold Band Grade by Outcome Based Education (OBE) Rankings 2023
Ranked 1st in the Category of "Top Private Universities in Uttarakhand", Rank 8th in the Category of "Top Private Universities in North India Zone" and All India Rank 20th in the Category of "Top Private Universities" by Indian Institutional Ranking Framework (IIRF) Ranking 2023.
Ranked 10th among Top Pvt. Law Colleges of India & Rated AAA+ in Uttarakhand - Careers360 2022
1st in Uttarakhand by Education World University Ranking 2022.
13th in the Private University (Premier category) - IIRF 2020-2021
1st in Uttarakhand,17th in North India among the Best B-Schools - IIRF 2021
17th in A+ Categoryin All India and 7th in North Zone Silicon India - 2021
1st among Top Law Schools in Uttarakhand (Govt. & Pvt.Law Schools) - CSR -GHRDC 2021
1st among top Engg. Colleges of Uttarakhand & 22nd among top Engg colleges of eminence (Govt. & Pvt.) - CSR - GHRDC - 2021
ICFAI University, Tripura
Rated AA+ Among Top Law Colleges of Tripura - Careers360 2022
Ranked 1st among top Engineering Colleges of Tripura (Govt. & Pvt.) CSR - GHRDC - 2021
Ranked 3rd among top Engineering Colleges of East India and Ranked 27th among top 100 Engineering Colleges of India (Govt. & Pvt.) Silicon India -2021
Ranked 32nd among India's Best Universities - General (Private) India Today - 2021
Ranked 2nd among top Engineerng Colleges of Excellence (Govt. & Pvt.) - CSR - GHRDC 2021
ICFAI University, Sikkim
IU Sikkim has been ranked 5th in Hotel Management and 17th Rank in Law & Commerce as Best Emerging Colleges Ranking by India Today - 2023
Rated AA+ Among Top Law Colleges of Sikkim - Careers360 2022
Careers360-Law School Rankings - 2021
School of Legal Studies ICFAI University Sikkim 2021
State wise Rating-Sikkim-(East Zone)-Among India's Best Law Colleges (Govt. & Pvt.) AA+
ICFAI University, Meghalaya
Awarded as Best University in Meghalaya in CCLA - Education Leadership Awards.
ICFAI University, Jharkhand
Engineering Programs of ICFAI University Jharkhand is graded AA+ by Careers 360 - Top Engineering Colleges in India
MBA Program of ICFAI University Jharkhand is graded AA by Careers 360 - Top MBA Colleges in India
ICFAI University Jharkhand is ranked 1st in Jharkhand and 8th in Eastern Zone of India by IIRF - 2022
ICFAI University Jharkhand ranked 1st among private Universities of Jharkhand by Education World University rankings - 2022
ICFAI University Jharkhand is ranked by Times Higher Education (THE) Impact Ranking 2022
ICFAI University, Jaipur
Rated AA+ among top law colleges of Rajasthan - Careers360 2022
AA+ amongDeemed/Central/ State Pvt Universities of Rajasthan - Careers360 2021
3rd amongTop B-Schools of Excellence - CSR GHRDC 2021
4th top 10 Engg colleges in West India & 24th among Top 100 Engg Colleges in India (Govt. & Pvt.) - Silicon India 2021
30th among top Engineering Colleges of Excellence (Govt. & Pvt.) - CSR - GHRDC 2021
2nd among Top Engineering Colleges of Rajasthan - CSR - GHRDC 2021
ICFAI University, Himachal Pradesh
Rated AAAA among Private Universities in Himachal Pradesh - Digital Learning 2020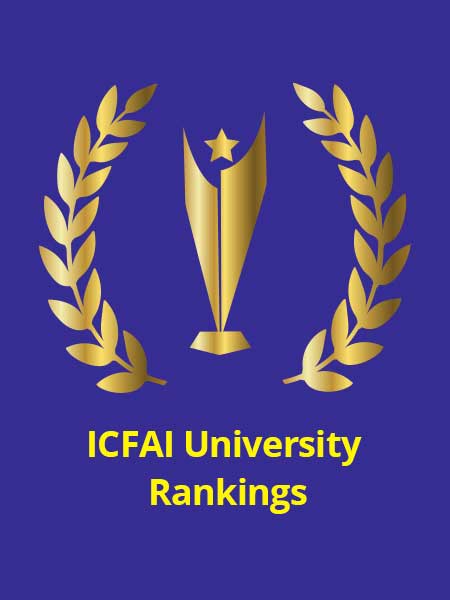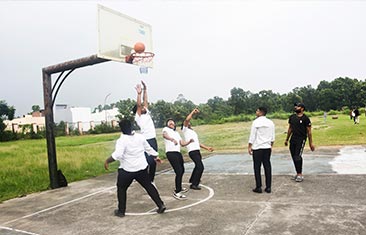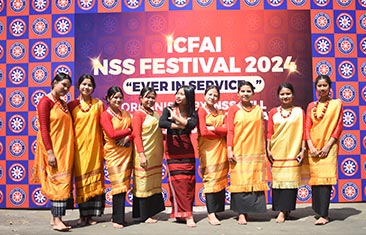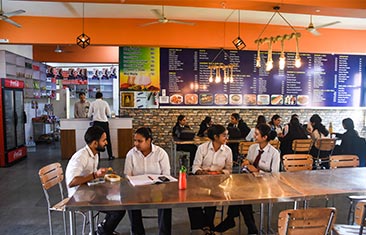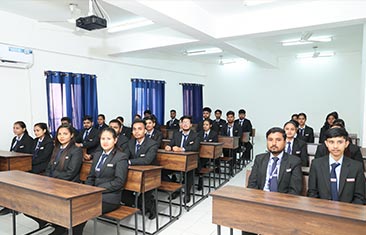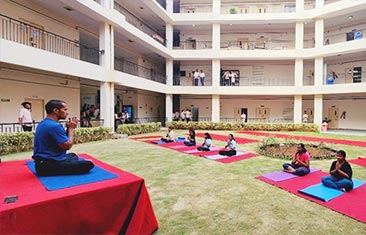 Vasa Srinivas
Implementation Analyst,
ZeroCodeHR
I am Vasa Srinivas, a B.Tech graduate of class of 2023 from IcfaiTech, Hyderabad. I have Joined IcfaiTech due to it's good education curriculum and Good faculty. We had good guidance during our academic years. I got placed in ZeroCodeHR as an Implementation Analyst.

Harshini
Software Developer,
NIUM
This is Harshini of class of 2023 from IcfaiTech, Hyderabad. IcfaiTech stands as the cornerstone of my career success, uniquely equipping me with both practical readiness and essential soft skills to seamlessly transition into the work culture. The institution's holistic approach to education, combining theoretical knowledge with real-world applications, has been paramount in my journey. Through its unwavering commitment to placements, I was fortunate to receive offers from esteemed institutions like the National Institute of Urban Management (NIUM) and Deloitte.

Sahith Tunuguntla
Software Engineer,
TCS
I am Sahith Tunuguntla, a B.Tech graduate of class of 2023 from IcfaiTech, Hyderabad. One of the main perks about IFHE is the Faculty. They are very supportive and encouraging. I built some strong relationships with some of the faculty. I will be most thankful for the moments I was able to experience during my academic years. I got placed in TCS as a Software Engineer.

Nabamita Ray
Business
Development Manager
The sweetness of memories that ICFAI has given me are always overwhelming. I always wonder the 2 splendid years of my life to be the most valuable time for me. ICFAI has always grown me as a better person everyday and so I am happy to express my gratitude for all the achievements and exciting memories that ICFAI has bought in my life. ICFAI has induced best qualities in me to take my career to the peak. I have been placed at Source Trace, which is an IT based company and the Global leader in providing software solution for agriculture and allied sectors.

Kishan Debbarma
MBA
Rural Management
My journey of two years at ICFAI University Tripura is memorable, valuable and also a journey of transformation. Joining MBA - Rural Management in ICFAI University is one of the best decisions I have made. Everything about the University is so overwhelming. The faculties are knowledgeable in their respective fields and have a great expertise with their subjects in the curriculum. I am constantly amazed by the new things I learn everyday in the class room. Live Projects has helped me to learn team work and has improved my leadership quality.

TRISHNA DAS
MBA
(Healthcare Management )
I generally believe that if we are surrounded by best professional people, the outcome regarding our career will be obviously best. Being healthcare student, I suggest choosing MBA (Healthcare Management) because of the fabulous and quality faculty. I am very satisfied with ICFAI and one more thing I prefer that our confidence can take us from excellent to outstanding, what I learned from, ICFAI is an amazing place to work with confidence and always stable in a good position for academic and other curricular activities and taught us how to maintain the balance between Industry and Academics.

Padma Shri Ashok
Bhagat
Founder & Secretary
Vikas Bharti
ICFAi University, Jharkhand is contributing a lot to the development of jahrkhand by way of Quality values based education.

Dr. Arbind Prasad
Singh
Chairman,
Jharkhand Academic Council
It's good to see that ICFAI University, Jharkhand is promoting moral values among its students.

Sri Umesh Prasad Sah
Director, IT & CEO
Atal Bihari vajpay
Innovation Labs,
Govt of Jharkhand
The University is well maintained & is motivating its students to become Entrepreneurs.